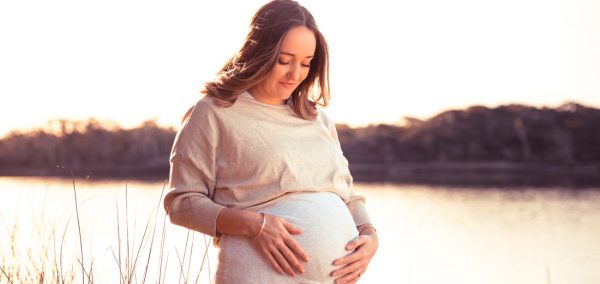 When trying to conceive we think about what supplements we might want to take such as folic acid and we think about keeping fit and healthy, cutting down on alcohol, quitting smoking, but we don't always see the connection between dental health and overall wellbeing and how important this is before, during and after pregnancy. Emma did consider her dental health and was able to complete her course of treatment prior to conception.
This is a time to ensure your dental health is at its optimum! 
Meet beautiful Emma and read her story
Emma came to Sunshine Dental Care to ensure her dental health was up to scratch as she was actively trying to conceive. Emma considered the effects of dental decay or gum problems and the link to possible consequences throughout pregnancy.
Emma has been suffering from endometriosis and was experiencing many months of upset and the emotional roller coaster of trying to conceive.
When we examined Emma, her X-rays revealed failing root canal treated teeth with chronic infection around them.  Thankfully these teeth were extracted to ensure Emma would not experience severe pain or swelling throughout her pregnancy or even hospital emergency care due to severe infection.
The gums also were showing signs of inflammation which without treatment could progress to gum disease.  There are studies to show that gum disease in pregnancy can lead to premature birth and low birth weight.
Emma completed her course of dental treatment under sedation as she was very anxious. Her dental treatment was completed in one visit. Within a few months Emma conceived and is expecting a little girl in September. We are so happy for her and her husband Elliot. We are also very relieved that Emma has not had to endure traumatic dental treatment throughout her pregnancy and has piece of mind that her dental health is well maintained.
Emma has had her routine exam and clean throughout her pregnancy to ensure her dental health is stable and we now look forward to caring for Emma and her family for life.
Why should you come to Sunshine Dental Care for your pregnancy care package and what does it involve? 
Full thorough examination of your teeth, gums, oral soft tissues and oral cancer screening
X-rays as required so that where ever possible we do not need to take X-rays throughout your pregnancy
Cleaning and gum health optimisation
Ensuring no infection in your mouth  pre conception
Recommending products to assist risk reduction
Diet and care advice
Oral health advice and demonstration