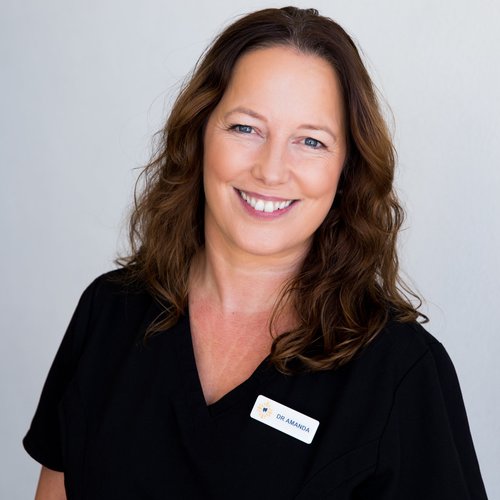 Dr Amanda Mallabar – Principal Dentist BDS (Newcastle U.K)
Originally from the UK, Dr Amanda relocated to Australia in 2014 with her husband and two beautiful young boys. Dr Amanda took over Sunshine Dental Care Maroochydore in January 2018. She is a caring and compassionate dentist who believes your smile is key to your inner health and confidence. Amanda loves working with children and entire families. Her kind and gentle approach helps to put anxious patient's nerves at ease.
Dr Lorena Diaz – Dentist BDS (Colombia)
Dr Lorena received her bachelor degree in Dentistry in Colombia in 2008 and obtained her Australian Dental Council Registration In 2015. She is a kind and gentle dentist with the highest standard of patient care. Dr Lorena prides herself on giving the ultimate attention to dental phobia patients. Another passion of hers is promoting oral health awareness in children. On the weekends Dr Lorena loves to spend time with her husband and her beautiful babies Olivia and Amelia. Dr Lorena also speaks Spanish!
Dr Narjara has recently joined the Sunshine Dental Care team. Narjara has a passion for placing and restoring implants and loves crown and bridge work. Dr Narjara is a friendly, gentle and meticulous dentist. You'll feel at ease from the moment you meet her. If you have been thinking of replacing missing teeth then look no further. Payment plans are available to help you. Narjara also speaks Portuguese and is happy to speak both English and Portuguese. Dr Narjara is looking forward to meeting you soon.
Rebecca Ottaway – Dental Assistant/Receptionist
Bec holds a Certificate III in Dental Assisting and has over 19 years' experience working in the dental industry. Prior to working in dentistry, she had completed her Diploma of Tourism. Outside of dentistry, Bec spends her free time shopping, attending the movies, eating out and most of all loves to travel! She loves interacting with patients exchanging travel stories and is a huge cake lover. Bec has a heart of gold and always wants to ensure everyone around her is happy and cared for.