About us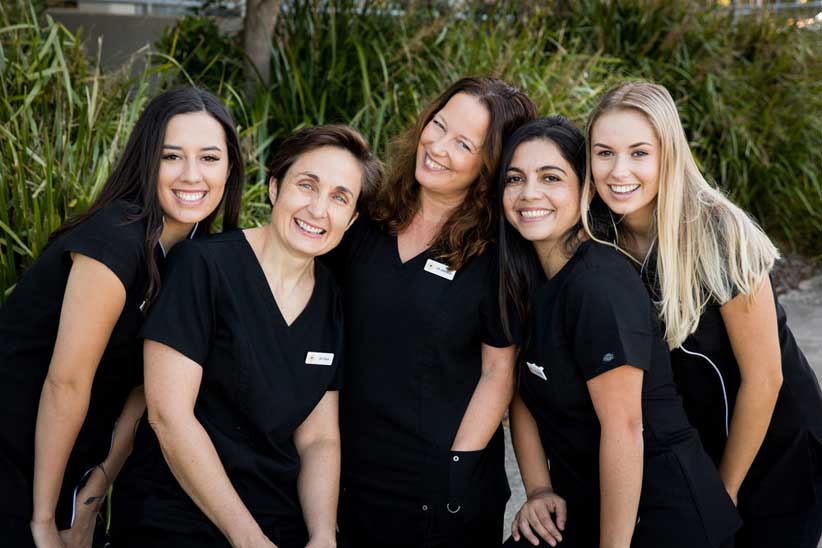 Our Practice
At our practice, we look forward to taking care of your whole family's dental needs, taking into account your wishes and feelings, with transparent treatment plans and options. We are small practice with three friendly female dentists, working together to provide the best service for our patients.
Dr Amanda Mallabar  Dr Lorena Diaz  Dr Narjara Bastos
Sunshine Dental Care Maroochydore was previously located on Plaza Parade. We have been situated at Emporio Place since 2014. Since taking over the practice, Dr Amanda Mallabar has selectively handpicked suitable dentists and support staff to fit with the philosophy of 'caring for our people as we would like to be cared for ourselves.'
We pride ourselves in being approachable, caring and down to earth. With the whole team encompassing these core values. Our team is passionate and focused on learning and keeping up to date with current concepts. Each of our dentist's will take a holistic approach to your dental needs.
Our small team ensures you have a personable experience and will always see the same friendly faces.
Languages Spoken
English
Spanish
Portuguese
All of our dentists are English speaking however if you prefer to speak Spanish you are in luck!  Dr Lorena Diaz is originally from Colombia and Dr Narjara Bastos is from Brazil. They are both happy to speak either Language.  Be sure to let us know at the time of booking if you have a preferred language. This way we can place you in the hands of the perfect dentist for you! A lot of our patients appreciate this, as they find it easier to communicate and understand, therefore making the experience at our practice a more comfortable one.
Cost
As a private billing practice, we pride ourselves in providing the highest quality services for our patients. At your appointment we will discuss any treatment that you require and supply you with an estimate of fees. We offer a variety of options to suit your needs and budget. We can also provide an exact quote from your Private Health Fund so that you know exactly how much you will be out of pocket. This means no nasty surprises or unexpected fees. Check out the Payment Options page for more details.